BOWEN THERAPY
The Bowen technique is unique to the field of body work. It is a dynamic soft tissue therapy that is gentle and effective. The treatment consists of sequences of precise moves (bowen moves) on specific points of the body and includes important pauses to give the body time to integrate the message. The treatment is pleasant as therapist uses gentle cross-fibre moves over muscles, tendons or ligaments with no forceful manipulation. It promotes deep relaxation and self healing.
Bowen Therapy stimulates a state of deep relaxation through its action on the Autonomic Nervous System (ANS) which then allows the body to rebalance and heal itself. It is a truly holistic therapy that addresses the body as a whole. Bowen therapy acts not only at the level of structural and functional systems but also at the level of the individual's overall well-being, encompassing body, mind and soul. 
Many clients report that the Bowen Technique is the most relaxing modality they have ever experienced.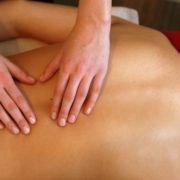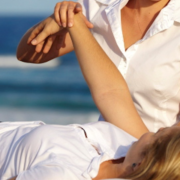 BODY BALANCE TECHNIQUE (HNC)
BODY BALANCE TECHNIQUE (HNC) is a combination of various well known methods such as Kinesiology, Acupuncture, Reflexology, Craniosacral Therapy, Trigger Point Therapy and N.O.T. (Neural Organization Technique), which was originally developed by Dr. Carl Ferrerie from New York/USA. 
Clements Künstner, a German naturopath, further developed the ideas of N.O.T. and has successfully treated numerous clients with the HNC method. 
The fundamental concept is the maintenance of a well-balanced central nervous system, which may have become imbalanced as a result of countless strains the body experiences in our daily life. 
HNC uses kinesiological (muscle) tests to establish what the underlying causes of any problem might be. Through gentle stimulation of muscles, bones, acupuncture, trigger and reflex points, the central nervous system is brought back into balance. 
The therapy is safe for everybody and long lasting. HNC enables the body to function in a natural way by reducing stress and pain. The treatment improves general well-being, the body's flexibility and increases vitality and energy levels. 
ACCESS BARS
Access Bars are 32 points on your head that are designed to delete files (like deleting old files off your computer), so you can create a change in any way you would like to. Having your "bars run" may release any unwanted thoughts, feelings, emotions and attitudes you have stored over a lifetime, past, present and future. Bars can be used to facilitate change in all areas of your life.
Access Bars can be effective in treating stress and anxiety.  As well as helping to break any limiting patterns or habits. It's also a great therapy for children with behavioural issues or insecurity.
An Access Bars treatment is similar to a Reiki or Energy Healing, however, all the energy centres are cleared through points on the head. Your practitioner will place her hands lightly on the different points, to clear blocks and 'delete files'. After an Access Bars session, you may feel a sense of calmness and will feel very clear-headed, calm and energised.
Access Bars can clear old patterns. Particular things that used to bother you may no longer upset you, or you may have less of a reaction to them. Leaving you clear and ready to live a more conscious life, in the here and now. Other benefits may include feeling more peace, ease, joy and glory in your life.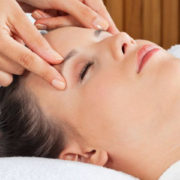 Realigning Body and Mind for a Healthier, Happier You.