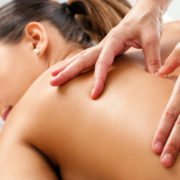 WELLNESS  MASSAGE 
Want to experience total bliss for the body, soul, and mind?
One of the primary goals of the wellness massage technique is to relax the entire body. A wellness massage treatment consists of, long smooth flowing strokes, kneading and gentle manipulations of the muscles. A pressure that is lighter to deeply relax and not painful. But wellness massage goes beyond relaxation. Massage is exceptionally beneficial for increasing the level of oxygen in the blood, decreasing muscle toxins, improving circulation and flexibility while easing tension.
Benefits of massage
One of the immediate benefits of massage is a feeling of deep relaxation and calm. This occurs because massage prompts the release of endorphins – the brain chemicals (neurotransmitters) that produce feelings of wellbeing.
Levels of stress hormones, such as adrenalin, cortisol and norepinephrine, are also reduced. Studies indicate that high levels of stress hormones impair the immune system.
Some of the physical benefits of massage and myotherapy include:
reduced muscle tension
improved circulation
stimulation of the lymphatic system
reduction of stress hormones
relaxation
increased joint mobility and flexibility
improved skin tone
heightened mental alertness
reduced anxiety and depression.
Improve your quality of life